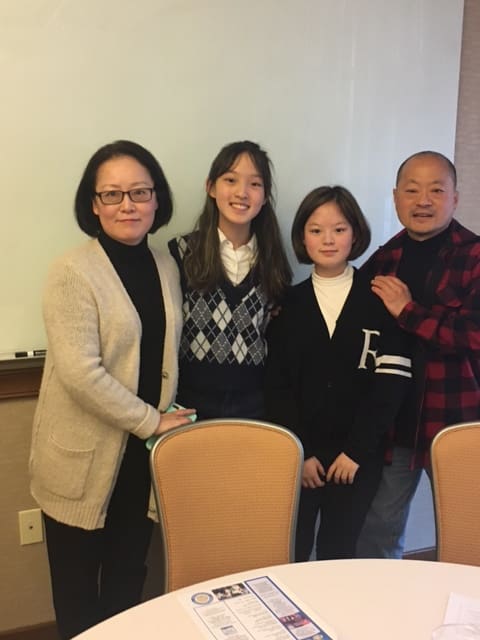 FREEHOLD, N. J. Emily Kim, a 12-year-old student from Manalapan, has been announced as the first-place winner of the Sunrise Optimist Club of Freeholds 2022 Oratorical Contest. Kim was handpicked by a select group of judges with her extraordinary presentation entitled Staying Optimistic in Challenging Times
As the winner of the Oratorical Contests county-wide competition, Kim won a scholarship and went on to participate in the district competition May 7 in Reading, PA where she placed third in a field of 28, winning another scholarship.
Says Bill Woodard, Chairman of this years Oratorical contest for the of the Sunrise Optimist Club of Freehold, The Sunrise Optimist Club of Freehold is proud to annually host the Oratorical contest, which gives students a chance to share their experience with Optimism. It is an amazing opportunity for us, as members, to witness the talent of the students in our communities.
When asked for her reaction to winning, Kim stated I was really nervous the first time when presenting at the Club level. However, I had time to rehearse before the district and was much more comfortable presenting to the various people attending. I cant wait to do it again next year!
For more information on the Sunrise Optimist Club of Freehold, visit www.sunriseoptimistcluboffreehold.com. If you want to attend a meeting, just come to Panera Bread in Freehold @ 7 AM on the first or third Friday of the month and find out about all the programs for children and the community.
The Sunrise Optimist Club of Freehold has been participating in the Optimist Oratorical Contest for many years and has been active in the community since 1985. The Club participates in and supports many community youth programs and services.