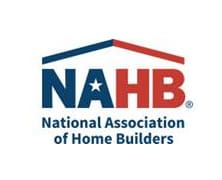 Sylvia Allen spoke at National Association of Home Builders during a seminar called "How to Generate Revenue Through Marketing Partnerships". Read testimonials below from the participants of the seminar:
• Best speaker so far today!
• This class was amazing!
• Packed room. Very entertaining. Great content.
• Please bring her back! I would love to hear her speak about pricing.
• Fantastic no nonsense approach to partnership opportunities!
• You were awesome! Great session and love the information that we can take back to our office to be successful!
• Outstanding!
• Please do a session on pricing!
• Fabulous presentation!
• Love, love, love! Entertaining, relevant, engaging. This is the perfect expansion on what I've been working on. Timely before 4th quarter.
• Best session! So informative. Please bring a pricing to partnerships/sponsorships next year to the session list.