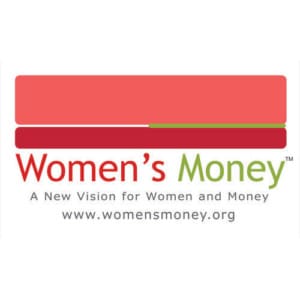 Julie Macc, CEO of Womens Money, a 501(c)3 nonprofit organization headquartered in Reno, NV, today announced the 2019 online dates for Womens Money Week which will be January 1 – 7, 2019. Since its inception in 2012, Womens Money has dedicated its resources to providing financial literacy education for women. Each day Womens Money Week will offer free online downloadable articles providing financial knowledge from a variety of industry experts.
Topics will be available in both English and Spanish including:
January 1 Relationships and Money / Financial Organization
January 2 Goals / Taking Action
January 3 Entrepreneurship / Making Money / Taxes
January 4 Budgeting / Saving / Spending
January 5 Managing Debt / Savings
January 6 Credit / Identity Theft
January 7 Retirement / Investing / Insurance / Home Ownership
The official announcement as to specific headlines will be in mid-December with the articles available on the dates listed. Last year 3.2 million women downloaded the advice offered during Womens Money Week by going to www.womensmoney.org.
According to Ms. Macc It is predicted that 2019 will be a financially volatile year. Womens Money training is designed to provide women with the necessary financial literacy education to deal with this volatility while assisting them in becoming financially independent.
Womens Money proprietary financial education is further supported with a trackable results accountability process. Womens Money has been successfully piloted in Nevada, assisting thousands of women since its inception, and is now expanding nationwide. For information on Womens Money Week contact Julie Macc @ Julie@womensmoney.org or give her a call @ 775-544-6160.