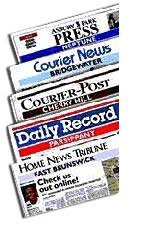 What are you doing right now?  Huddled in your cocoon?  Waiting for something to happen?  IT WONT UNLESS YOU MAKE IT HAPPEN.
What are you going to do when we slowly come out of the business mess caused by the pandemic?  Same thing as before?  Something new?  Have you even thought about it?
You have to start now and what better place to start than with the media (radio, TV, print … they are ALWAYS around in good times and bad).  And, you have to TALK to them … what do you say … how do you say it … thats what Allen Consulting teaches you.  And you are GUARANTEED results!
This isnt Dr. Quacks Magic Elixir … its a system that has helped thousands of businesses and non-profits survive five recessions (not counting this one) and come out better prepared and better equipped with improved marketing.
What have you got to lose?  Youve got the time …
give us a call … 732-946-2711 or email Sylvia … sylvia.allen@allenconsulting.com.
You better do it before you lose any more business!