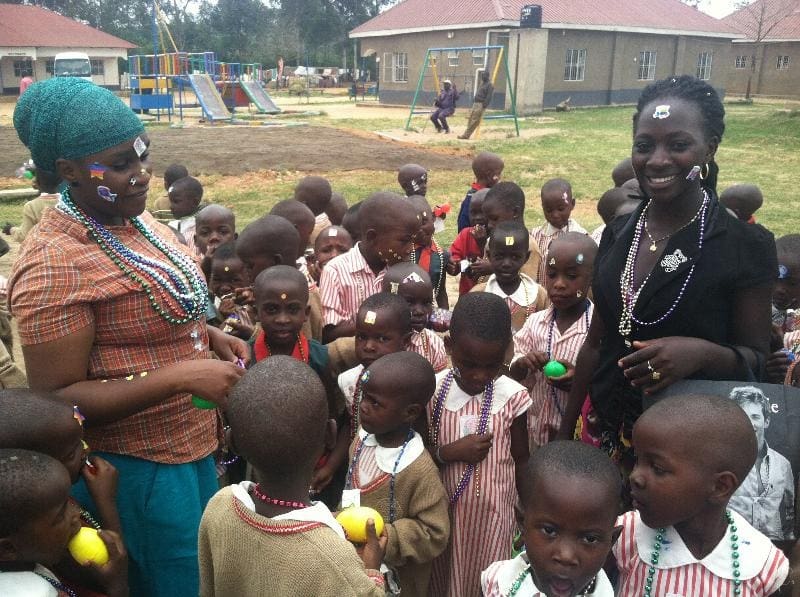 One of the most heart warming trips to the Mbiriizi School in Uganda
is for the Christmas party.   We only need four more to make this work.  However, need to know no later than October 10 in order to get VISA's, tickets, the works.  Please join us … there is no greater joy than sharing this season of giving with these children.  Call me at 732 946 2711 or on the cell 732 241 1144 if interested.  Would love to have you join us.
Our trip is scheduled for November 9-21, 2017 … we leave on the 9th and return on the 21st.  We put on a Christmas party for over 1,300 children … every girl gets a new dress and every boy a new shirt plus fun goody bags for all of them.  We include our school students, our high school and college students and, of course, faculty.
Why November for Christmas?  Their school year ends in November … we can celebrate the joy of Christmas ANY time!  Please join us … you will bring joy to the children and they will bring joy to your heart!
(This is the Christmas Cake … we serve 1,300+ children and staff from this cake!)
Please consider going with us at Christmas. 
And, thanks for caring about these children.
Sylvia's Children   |   89 Middletown Road   |  Holmdel, NJ  07733
Sylvia's office: 732-946-2711   |   Sylvia's cell: 732-241-1144
Sylvia.Allen@AllenConsulting.com