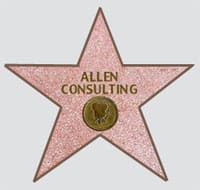 Sylvia Allen is an internationally recognized author, fundraising consultant, and sponsorship sales expert. Her marketing and public relations firm produced more than 100 events and raised more than $1 million worth of sponsorships for clients last year. Allen is co-author of "How to Be Successful in Sponsorship Sales" and author of "A Women's Guide to Sales Success" as well as numerous articles on sponsorship sales and marketing. Her well-known commentary, "The 12 Steps to Sponsorship Success" has just been released on DVD.
Here are some awards she has won:
2011 AFP Philanthropist of the Year
2010 Holmdel Journal Business of the Year
2010 New Jersey Govenor's Award for Volunteerism
2010 Top 100 in the Energizer Keep Going Hall of Fame
2009 Woman of Distinction, Girl Scouts
2008 SCAN Senior of Distinction Award(PDF)
2007 American Conference on Diversity Humanitarian Award
Athena Award (PDF)
2006 Garden State Woman Leader in Woman-Owned Business
New Jersey's Best 50 Women in Business
IFEA Hall of Fame 2005
Crystal Beacon Award
Governor's Tourism Award
Jasper Award
Mart Award
For more information about our award winning public relations, marketing, and media relations services, click here to contact us or call 732-946-2711.