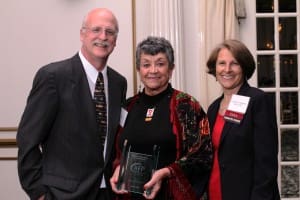 One of New Jersey's leading PR Agencies, Allen Consulting has been providing strategies to generate positive publicity and media relations services to both profit and non profit organizations for over 30 years. Primary services include media relations training, publicity and promotion, cause related marketing, public relations and integrated marketing communications. Other services include media analysis, content development including pr kits, case studies, testimonials, backgrounders and press releases, trade show and seminar planning and management, speaker bureau programs, media training, strategic counsel and crisis communications.
Founder and principal, Sylvia Allen, has consistently provided award-winning (and attention getting) PR campaigns for a diversity of clients including everything from the Iditarod in Alaska to the PNC Bank Arts Center to a diversity of non-profits headquartered in New Jersey. Her organization's goal is to treat each client individually and provide that client with innovative thinking and tangible results for greater visibility and marketing success.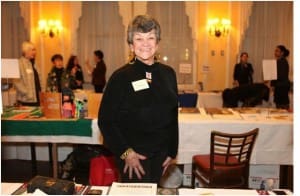 As an internationally recognized author and sponsorship sales expert, her marketing and public relations firm produced more than 100 events and raised more than $1 million worth of sponsorships for clients last year. Allen is co-author of How to Be Successful in Sponsorship Sales and author of A Women's Guide to Sales Success as well as numerous articles on sponsorship sales and marketing. Her well-known commentary, The 12 Steps to Sponsorship Success has just been released on DVD.
Management Expertise
Successfully leads one of the country's top marketing organizations in the field of sports and special events(celebrating 28 years in 2006!).
Led agency to be named one of 50 fastest-growing companies in NJ by leading area business publication.
Held communications positions with Fortune 500 companies including McGraw-Hill and AT&T.
Founded professional organization, Women in Sports and Events (WISE).
Program Developer and Manager for Sports, Event and Entertainment Marketing program at New York University's Management Institute.
Founded and managed Vail International Multi-Image Festival.
Founded and managed American Sandsculpting Championship.
Marketing Expertise
Developed marketing, public relations, advertising and sponsorship programs for a diversity of clients including Qwest Dex, AT&T, PurchasingNet, the Garden State Arts Center, Pan American Sports Corporation, New York and New Jersey Downtown Improvement Associations, Riverfest.
Adjunct Associate Professor of Marketing at New York University for 20 years.
Wrote and delivered over six hundred seminars on marketing and sponsorship throughout the world.
Academic Experience
New York University, Management Institute: Adjunct Associate Professor of Marketing and Program Advisor (20 years)
International Institute for Research: Workshop Leader (12 years)
International Festivals and Events Seminar Leader (10 years)
National Main Street Program: Workshop Leader (12 years)
Brookdale College: How to Build a Successful Consulting Business (18 years)
New School for Social Research: Adjunct Assistant Professor
Radio Advertising Bureau (7 years)
Rutgers University, Certificate Program in Sports, Entertainment & Events Marketing: Program development and instructor; new for 2006
Published Works
A Manager's Guide to Audio Visuals – Author (McGraw-Hill)
How to Prepare a Production Budget for Film & Videotape – Author(McGraw-Hill)
How to Be Successful at Sponsorship Sales – Author
How to Be Successful at Sponsorship Sales for Radio Advertising Bureau – Author
A Woman's Guide to Sales Success – Author
The Nonprofit Manager's Handbook – Contributing Author
The Nonprofit Handbook (Fundraising) – Contributing Author
Contributing Writer for: Event Management News – Brandweek – Sponsorship Opportunities Newsletter – Fund Raising Management – Sales and Marketing Strategies News – Main Street News – Sport Travel – Radio Ink – Radio Advertising Bureau Newsletter -Franklin Covey Sports Line – R&R
The Sponsorship Newsletter – Publisher (est. 1995)
Home Town News Online – Author & Publisher
Author of numerous magazine and newspaper articles about marketing, management and sponsorship
Board Positions – (past and present)
Co-Founder, Women in Sports and Events (WISE)
Past President, Jersey Shore Public Relations and Advertising Association
Past President, Tower Hill Choir
Chair, Marketing Advisory Committee, Family and Children's Service
Board Member, Monmouth County Arts Council
Chair, Sponsorship Committee, The Solomon R. Guggenheim Museum
Treasurer, Mid-Atlantic Festivals and Events Association
Member, Business Advisory Committee, Guggenheim
Past member, Advisory Board, National Sports Marketing Network
Board of Directors, Bike New York, Inc.
Board of Directors, Stageplays International
President, Asbury Park Repertory Theatre Company
President, Sylvia's Children, Inc.
Education
MA, Empire State College, Culture and Policy, Cum Laude
BA, University of Minnesota, Speech/Theatre Arts
Allen Consulting has Experience, Enthusiasm, Energy, and Expertise!
To learn more about the services we offer,
click here to contact us or call 732-946-2711.