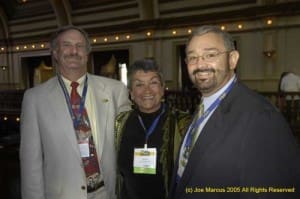 Allen Consulting specializes in creating successful programs for its clients. ACI is an internationally known, full-service firm headquartered in New Jersey, celebrating 37 years
of service in 2014!
Allen Consulting Provides the Following Services to Clients:
Customer Service Training – Whether working for a Fortune 100 company or a 10 person office, customers are what keep you in business! What is your customer service training philosophy and does everyone understand it? No? Don't know? Read more…
Coaching – Learn from an expert! Sales coaching is great for one to one learning situations that increase the salespersons ability to "make the deal". Read more…
Training (minority sales, women, media, assertiveness) – As a fourth generation entrepreneur, a woman business owner and a super salesperson, Sylvia brings training to a diversity of groups including minorities, women and special interest groups. Read more…
Media Relations – Our PR specialists and consultants have worked with radio, television, newspapers, magazines and the Internet for three decades. Read more…
Public Relations Strategies – As an award-winning PR agency with over three decades of experience in strategies to generate positive publicity, we can propel your enterprise to the next level. Read more…
Association Membership Recruitment – Has your membership dropped over the last few years? Maybe you need to change your membership recruitment strategy. Tap into our experienced sales telemarketers and enjoy increased membership. Read more…
Corporate Sponsorship Sales and Training – Allen Consulting has developed sponsorship programs for communities, individuals, festivals, events and corporations for three decades, profit and non-profit. In fact, Sylvia Allen is the Queen Mother of Sponsorship Sales and World's Sponsorship Expert. Read more…

Total Event Production Planning, Management and Implementation

– Allen Consulting has applied all of their PR and marketing skills to the successful development of events through an integrated marketing strategy that ensures success. Starting with the idea through PR, marketing, sponsorship sales, program design, on-site development and production, ACI guarantees success!
---
"I am sending you a very belated thank you for the terrific work you did for us last month. Both your sponsor summit and sponsorship audit exceeded our expectations, and we could not be happier. Let me comment briefly on both the summit and the audit…" Read Full Letter
---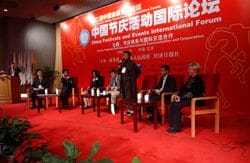 Sylvia speaking at the IFEA conference In addition to the range of services offered by Allen Consulting, Sylvia Allen is an internationally recognized professional motivational speaker, corporate sponsorship, and charity fundraising expert. Her
books and DVD's
are distributed around the world and her book,
How To Be Successful At Sponsorship Sales
, is in its eighth printing. She is all about motivating her clients (and audiences around the world) to be excited about their lives and enterprises.
Training, customer service, public relations, non-profit, event and entertainment PR, membership recruitment, and coaching… all under one roof. In short, one stop shopping that will increase your company's bottom line. Give us a call and find out how YOU can be successful.
For Allen Consulting's services, contact us or call 732-946-2711.